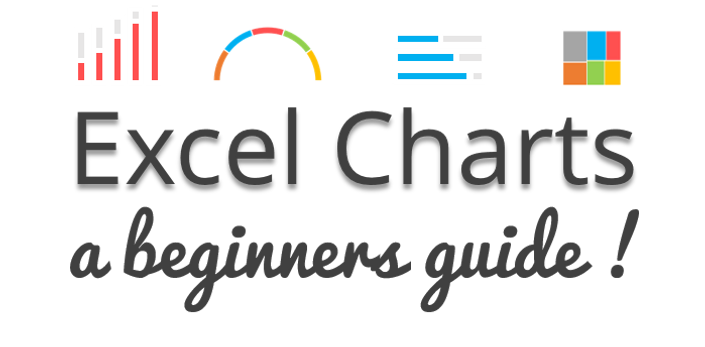 Excel Charts - A Beginner's Guide!
Learn the basics of creating, editing and formatting Charts in Excel
If you are newbie and know nothing about Excel charts, you might have found yourself in some / all of these problems
When your manager asks you to create a chart. It is a nightmare!
You have no clue how excel charts are created and edited
You are never able to get your head around different chart options
You tend to waste a ton of time while working with charts
The look and feel of your charts suck!
If any of these are familiar nightmares, you might want to get yourself up to speed with the fundamentals Excel Charting techniques
Just like you I saw a lot of people struggling..
So I thought of putting together the most essential charting tricks, hacks and features that will help you become really good at working with charts in Excel
What will you learn in this course?
This course is divided into 3 Parts
Building Chart Selection Skills

Major types of charts in Excel
Picking up the right chart for different types of analysis

Chart Options & Terminologies

Learning the correct terminologies that Excel used for Charts
Learning the different charting options (tools and tabs) available in Excel

Charting Tricks and Formatting

Charting speed tricks to work a lot faster
Best chart formatting practices
How to pick the right colour for your charts
Don't worry this isn't a long course, you'll be able to finish the entire course in about 1 hour. You can actually revise this multiple times